Château les Clauzots in Saint Pierre de Mons is a place where wines are embedded in the terroir. The vineyard is situated on left side of the Garonne, South of Bordeaux and dates back more than a century. For five generations the Tach family have been custodians of the land. The winemaking knowledge and viticulture expertise has been handed down from Frederic, the current owner, to his two sons, Adrien and Maxime.
More than one hundred years of history!
White grape varieties , the begenning
In 1915, The Tach family moved to a place called "Les Clauzots". Cattle farming, cereals crops and first plantations of white grape varieties was the mainly activity.
Marceau Tach produced in 1920 the first wine of the property, a sweet white wines.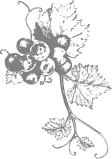 A particularly cold winter paralyzes the whole country, a white hell. After a historic frost down to -20°C, the vineyard must be replanted.
In 1960 , Thanks to Paul Tach : First red grape varieties planted replacing mixed farm system.
The first bottling will take place in 1970.

Frederic arrived alongside his father Paul Tach. In 1992, he built a winery of three hundred square meters. It's in this new building that the slow transformation of grapes into wine will take place. In 1993, Isabelle and Frederic took the lead of Les Clauzots.
First production of our label "Cuvée Maxime". Plot selection, manual harvesting and aging in new barrels are the watchwords of this cuvée. This wine is made only from exceptional vintages.

Vineyard extension and new ambition
The Tach family extend the vineyard by an additional fourteen hectares. Maxime Tach made his first vinification in 2013 on the property. Then in 2017, Adrien Tach joined the family business on the estate. In 2018, Château les Clauzots takes the services of Consulting Hubert de Boüard.
VITICULTURE, A FAMILY PASSION
For five generations our work has been based on modest family values, Les Clauzots has all the hallmarks of the best Graves can offer, elegance, freshness and balance which never stops to evolve.
Overflowing with sweetness and delicacy, our wines offer a fine balance between technical mastery, attention to detail and agronomic knowledge.
Our goal is clear and precise; profoundly attached to our roots, we try to carry on the story of our place and to keep value of our ancestor's work.
Isabelle and Frédéric,
at the crossroads
With deep family values, Isabelle and Frederic took over the property management in 1993. Then, the vineyard experienced an unprecedented transition. Make way for quality!
Self-taught and full of common sense, the two young winemakers fully embarked on the adventure and experimented with new processes. Reasoned yields, implementation of green work (splitting, leaf stripping) and grassing in the vineyard, skin maceration on white grape varieties, exteriorization of bottling etc.
Passionate and tenacious, their commitment helped to construct the foundations of today's property.
Adrien
Adrien grew up on the family vineyard and started his experience in the Graves appellation as a child. For 10 years he has worked alongside his father, Frédéric, gaining valuable knowledge about viticulture. It is only natural that he studied and obtained a technical degree specialising in viticulture and oenology at Bordeaux Blanquefort and later his agronomist degree in the engineer school of ENITA of Bordeaux.
His white grape varieties commitment takes him first to Château Haut Brion where he discovers the ecosystem of their terroirs and specifically hydric reserve of soils.
His experience and work quality will be realised at Château D'Yquem between 2013 and 2014. Paradoxically, Adrien learns the benefits of the mould, Botrytis cinerea, in producing high quality Sauternes. In its good evolution, this fungi contaminates berries when they fully ripe and offers an incredibly complex flavour: the sweet whites wines called "Liquoreux".
His involvement with Semillon and Sauvignon Blanc continue between 2015 and 2017 in Château de Fargues, neighbour of D'Yquem. At the same time, he will also discover atypical sweet wines, the aszus, for a few months in Hungary in 2016 at the Oremus Estate in the Tokaj appellation.
Always in respect of traditional knowledge of Grand Crus Classés, Adrien continues to utilise viticultural practices such as superficial tilling, disking and scraping.
The mixed farm system of Chateau de Fargues gave Adrien exposure to many environmentally friendly farming methods and an understanding in technical economic management.
Thanks to the experience he had acquired in the Sauternes appellation, when Adrien joined the family estate in 2017 he brought with him the purpose of continuing to perpetuate the estate, the goal to use new methods of maintaining the soil and to obtain environmental and quality certifications.
Maxime
Coming from a general education, Maxime got his biology degree in 2011 and his oenologist national master in 2013 at the Institute of Vine and Wine Science (ISVV) of Bordeaux. His commitment started at Château La Fleur de Boüard in 2012 alongside Philippe Nunes, then onto Domaine de Chevalier in 2014 where he learned fundamental knowledge of viticulture and rigor in the cellar.
When Maxime joined Château Grand Ormeau in Lalande de Pomerol in 2015 as a technical director, it was obvious that he was always going to blossom on the right bank. He explored the richness of these terroirs for two years then joined the consulting firm of Hubert de Boüard and Philippe Nunes as a consultant oenologist in 2017. Consultancy activity on different properties of the group gave Maxime an enlightened sensitivity of various technical and economic constraints encountered.
The desire of making his own wine alongside his family was very important to him and became a reality for the 2015 vintage. Therefore since this vintage, Maxime gives his good oenologist knowledges and advices to Château les Clauzots.

TERROIR
THE GRAVES APPELLATION: A GENEROUS NATURE
Graves is the oldest appellation of Bordeaux and is named after the unique gravelly soil containing dense pebbles. Protected to the West by the Landes forest and to the East by the Garonne, the terraces of the South of Graves benefit from perfect natural conditions conducive to the expression of vine.
This great terroir has potential to cultivate great red and white vines grapes varieties.
Terroir of Graves is composed of Quaternary era terraces, with large round pebbles which benefit from the accumulation of heat and are more suitable for red varieties. Also, the clay and sandy lands are perfectly adapted to white vines, because this poor soil forces the vines to sink their roots deep down to find nourishment. That gives freshness and minerality notes to our white wines.
Biodiversity is also encouraged with a 2 ha permanent grazing meadow containing fruit trees (cherry, fig, apple) which are safeguarded by us to maintain an integrated agriculture and a real natural reservoir.
VINEYARD
The vineyard consists of 37 ha of vines after being expanded from the initial size of 15 ha. The great disparity in the soil of the domain, constituted by clay and gravel but also sand, offers a very wide range of the geologic map of Graves.
The estate is planted essentially with four grapes varieties: Cabernet Sauvignon, Merlot, Sauvignon Blanc and Semillon. Other grapes varieties like Sauvignon Gris and Petit Verdot are also present but a minority in our blending.
This vineyard is subject to careful attention. Faithful to the work of our elders, the teams thus continue to cultivate the soil and the vines in the traditional way.